Welcome to the Blog Tour & Giveaway for His Love Revealed by Cynthia Herron, hosted by JustRead Publicity Tours!
ABOUT THE BOOK
Title: His Love Revealed
Series: Welcome to Ruby #2
Author: Cynthia Herron
Publisher: Mountain Brook Ink
Release Date: October 1, 2020
Genre: Contemporary Inspirational Romance
Will revelations of the past hijack their future?
Since childhood, Ida Mae Hoscutt, the beloved proprietress of the Come and Get It Diner, has loved Charles "Chuck" Farrow from afar. Now on the eve of her thirty-ninth birthday with no marriage proposal in sight, Ida Mae mourns past mistakes and contemplates a makeover. When a radio commercial wrenches Ida Mae's heart, will a sudden turn of events sabotage her chance for happiness or will a long-held secret be the answer to love ever-after?
As Ida Mae's right-hand man at the Come and Get It, Chuck yearns to shift gears and start over. He's ready to shelve bachelorhood and blunders in favor of possibilities and new beginnings. When he prepares to move forward, two things challenge his objective. One is the father who walked away and never looked back. The other? A decades-old question that only Ida Mae can answer.
And Ida Mae isn't talking
PURCHASE LINKS*: Goodreads | Amazon | Barnes & Noble | Book Depository
EXCERPT
Forehead to forehead, their lips practically touched, and yet, he restrained himself from kissing her. Maybe because she expected it. Maybe because when they shared their first kiss, he wanted the moment to be spontaneous and joyful. Heavy moments didn't necessarily bode well for first kisses. Not that kissing was his expertise, but a couple's first kiss shouldn't hinge, in part, on memories and past regrets. He respected Ida Mae more than that. She deserved the best. The best of life. The best of him. He needed to prove himself worthy of her affection...of her love.
He shifted his weight creating space between them. Ida Mae shivered as he did so. While the sun shone bright and warm, the breeze kicked up a chill. "Are you cold? I can get our jackets out of the car."
No, I'm fine. As long as you're beside me, I'm great." She nestled in his arms again.
Whoa. If they continued sitting here like this, he wouldn't have to ponder spontaneity, first kisses, or the cool breeze. None of that would matter a pig's snout because one more whiff of her honeysuckle-scented hari, and any attempt at creating the perfect moment would flitter away in the wind along with good judgement. Yet, kids they weren't. Aw, man. But he didn't want to mess up with Ida Mae. He had to get this right, and timing was everything.
---


ABOUT THE AUTHOR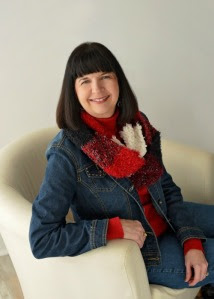 Cynthia Herron writes Heartfelt, Homespun Fiction from the beautiful Ozark Mountains. A hopeless romantic at heart, she enjoys penning stories about ordinary people facing extraordinary circumstances. Her Hope Discovered, her début novel and the first in a three-book series, released December 2018 with Mountain Brook Ink.
"Cindy" has a degree in psychology and a background in social work. She is a member of ACFW, ACFW MozArks, and RWA.
She is a 2020 Selah Award (Double) Finalist, a 2017 ACFW Genesis Finalist, a 2016 ACFW Genesis (Double) Finalist, and a 2015 ACFW First Impressions Winner. Her work is represented by Sarah Freese at WordServe Literary.
Besides writing, Cindy enjoys spending time with family and friends. She has a fondness for gingerbread men, miniature teapots, and all things apple. She also adores a great cup of coffee and she never met a sticky note she didn't like.
CONNECT WITH CYNTHIA: Website | Facebook | Twitter | Instagram | Pinterest
---
TOUR GIVEAWAY
(1) winner will receive a $25 Amazon gift card!
Be sure to check out each stop on the tour for more chances to win. Full tour schedule linked below. Giveaway will begin at midnight September 29, 2020 and last through 11:59 PM EST on October 6, 2020. Winner will be notified within 2 weeks of close of the giveaway and given 48 hours to respond or risk forfeiture of prize. US only. Void where prohibited by law or logistics.
Giveaway is subject to the policies found here.
---
Follow along at JustRead Tours for a full list of stops!
*NOTE: This post contains affiliate links.